Children's Portrait, Full-figure
FF-Child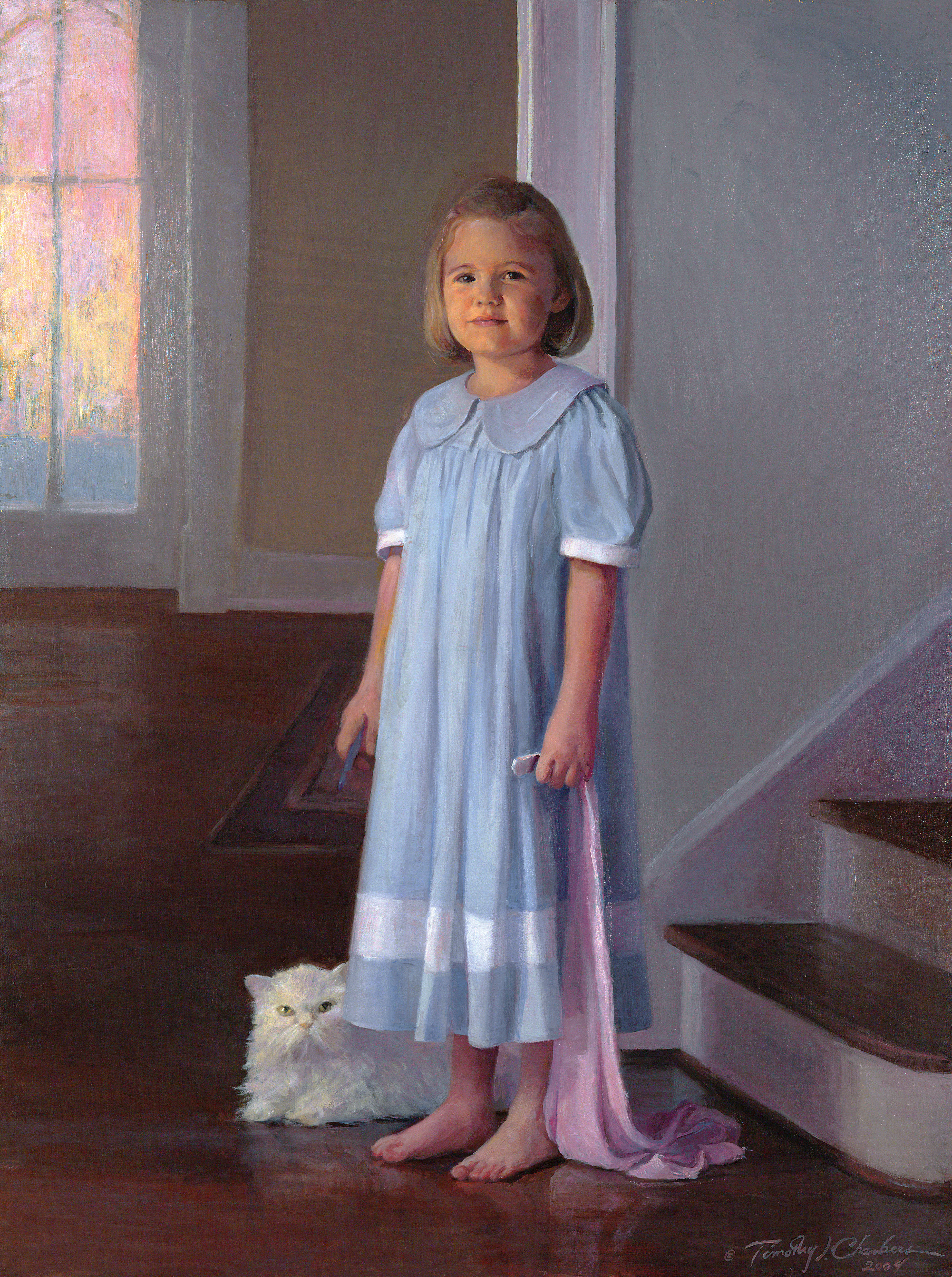 Timothy Chambers' portraits capture what you love about those dearest to you. Tim believes his task is to see your child from your eyes- no one knows him or her as you do- and only when you feel Tim has a real grasp of the beauty and uniqueness you know of your child will he begin the portrait. His portraits reveal the character and dignity Tim sees in every child.
When you commission a portrait by Timothy Chambers, you get personal attention every step of the way, from the first conversation through the sitting and the painting of your personal masterpiece. He works and paints with joy, and builds a wonderful rapport with his young portrait subjects. Children laugh and smile and end up calling "Mr. Tim" their new friend. Parents are invited to be a vital part of the sitting.
Tim guarantees that you will be thrilled with your portrait. Contact his studio (click here) with questions, or find more details at timothychambers.com.
Full-figure Portraits are painted life size, unless requested otherwise. Average dimensions are approximately 36x48", but vary depending upon composition.
Additional figures in the same portrait are each 50% of the original figure fee. Pets are 20% of the original figure fee. You have the option of having your portrait painted in oil or pastel; all work done using archival-quality materials.
Commissioned price includes a custom hand-made gold-leaf frame that brings out the best of your portrait. Select styles are available to choose from.
To own your own heirloom portrait, please contact the studio (click here). More information at timothychambers.com