Avon Dunes, 11x14" Oil
202208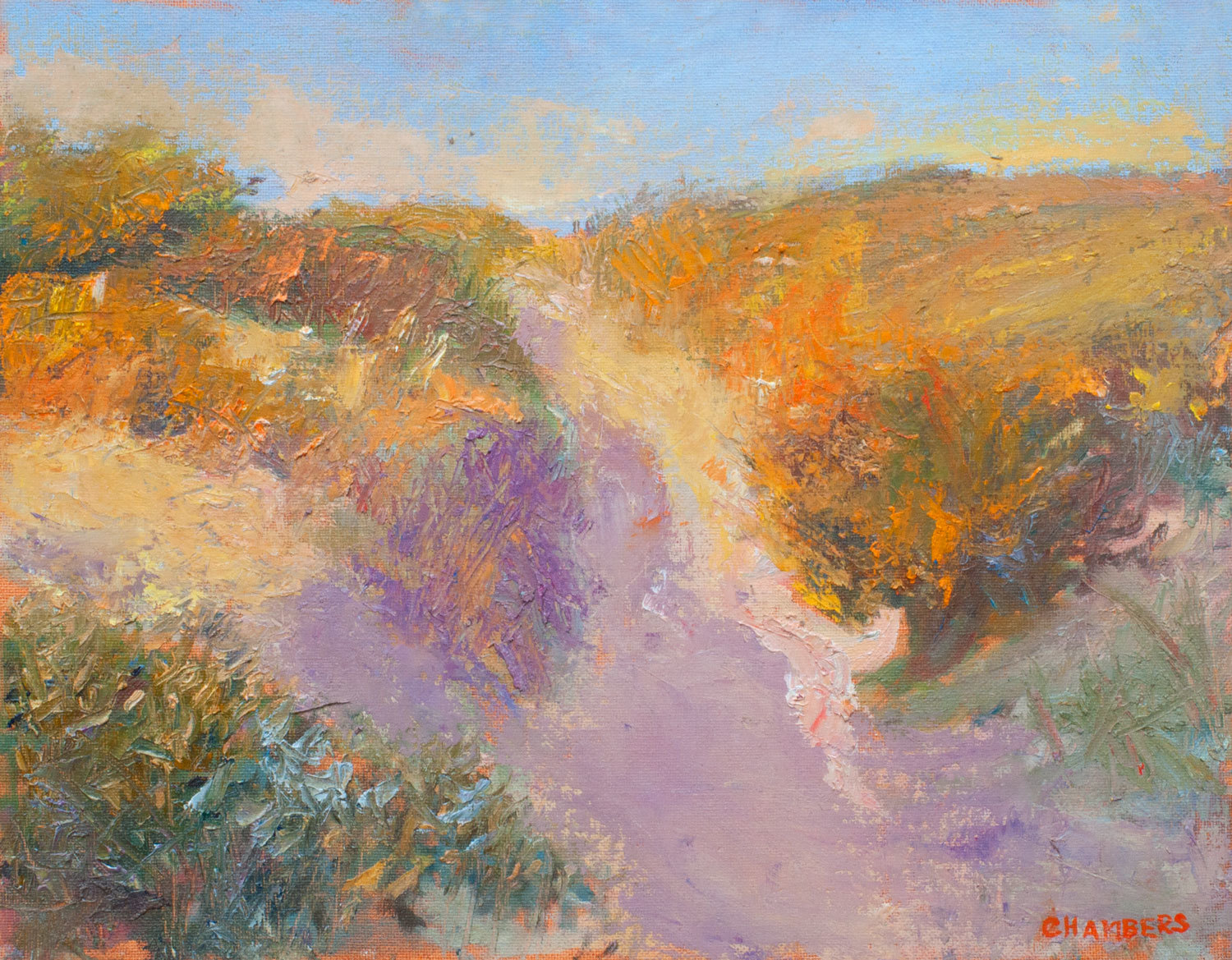 I love the vast variety of America's landscape from shore to shore. The dunes of the Carolinas' Outer Banks gently greet the ocean, separating the land from the surf. I pass through on narrow paths so as to not trample upon the fragile vegetation that sways the ocean breeze.
11x14" Original Oil
Timothy Chambers is among the world's great colorists, carrying on the tradition of the great Impressionists, including his teacher, American Master Henry Hensche of the Cape School. Capturing the beauty of nature through color and essence, Timothy's paintings reveal an intimate response to the power and majesty and tranquility of nature.
Timothy Chambers' paintings are archival quality suitable for heirloom collections. Browse the gallery store at timothychambers.com to view other available pieces.
Take advantage of the option to select a custom hand-made 22k gold leaf or metal leaf frame that beautifully complement your painting, creating a museum-quality presentation in your own home or office.
As always, your satisfaction is Timothy's desire. If you are not satisfied with your purchase, you can return it for a full refund.
Select a beautiful, museum-quality hand-made frame:
22k Gold Leaf Frame (2100) Metal Leaf Frame (1700) Deliver unframed (0)